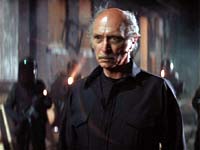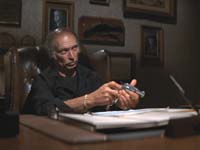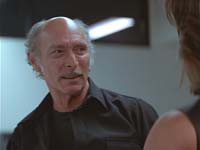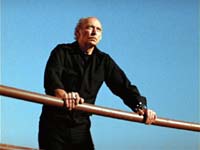 ---
1981 - 99 minutes - Science Fiction
Cast:
Kurt Russell.................................Snake Plissken
Lee Van Cleef.......................................Bob Hauk
Ernest Borgnine.........................................Cabbie
Donald Pleasance..................................President
Issac Hayes..........................................The Duke
Harry Dean Stanton......................................Brain
Adrienne Barbeau......................................Maggie
Director:
John Carpenter
Synopsis:
1997, all of Manhattan has been converted into a maximum-security prison for the country's most vicious convicts. There are no guards inside, only helicopter patrols. Air Force I carrying the President of The United States to a summit conference where the future of the world hangs in the balance, crashes in Manhattan and the President is taken hostage.
Bob Hauk, the prison warden calls on Snake Plissken an ex-Green Beret and felon, to rescue the President. He is given 24 hours to get the job done or two lethal time bombs implanted in his neck will explode. With the help of a cabbie an ex-friend named Brain, Snake locates the President and after several adventures he succeeds in completing his mission only to find he has been used as a pawn of Hauk.
Snake has the last laugh when the all important tape carried by the President has been switched by Snake and we hear the theme from "American Bandstand" played to the world as the USA's answer to the world crisis.